GRE Private Tutoring in Budapest (Hungary)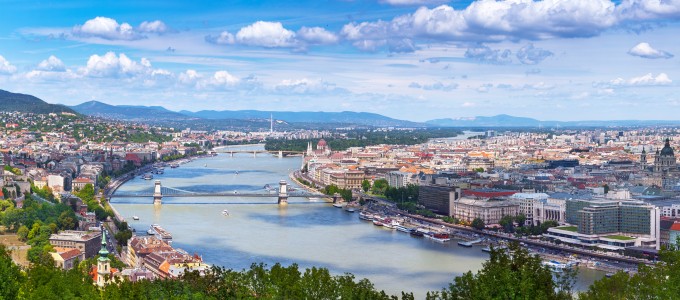 When partnering with Manhattan Review, aspiring students receive access to state-of-the-art resources specifically designed to produce impressive results on the GRE. By working with us, you are guaranteed the most effective standardized test preparation available in Budapest. We are pleased to provide Budapest students with the educational tools they need to become leaders in their industry, starting with helping them secure admission into the highest-ranking graduate programs, business schools, and law programs in Europe, as well as throughout the United States, the United Kingdom, and elsewhere.
Since 1999, Manhattan Review has been the leading resource for students preparing to take the GRE exam. We offer a variety of courses to suit your needs and schedule. Some students prefer our traditional group-based courses, but other students desire a more individualized approach when preparing for the GRE. If you are taking the GRE in Budapest, prepare for this challenging exam using an approach tailored directly to you by working one-on-one with a private tutor. Our private tutoring programs are crafted specifically for each and every student, taking your unique needs, strengths, and areas of growth into consideration.
Working with a private tutor can help you take your GRE preparation to the next level, and it starts by pairing you with just the right tutor. Our Budapest GRE tutors are world-class instructors who are familiar with the specifications of the GRE and know exactly what skills and strategies are best utilized to score in the highest percentiles. We have retained the services of world-class tutors, including successful MBAs who have graduated from leading graduate programs and relocated to Budapest to advance their careers. No two students learn in the same way, so instead of feeling lost or left behind in a larger group setting, give yourself the peace of mind that comes from customized instruction. In our private tutoring sessions, your tutor will work with you to understand your learning style, discovering and improving upon your strengths while helping you identify and overcome any areas of weakness that might negatively affect your performance on the GRE. Our experienced and professional tutors know exactly how to help students absorb and master our syllabus, allowing you to feel confident and prepared when taking the GRE exam.
Our private tutoring programs are available for students still early in their academic journeys, as well as established and successful professionals looking to increase their earning potential and take their career to the next level. Students who have utilized Manhattan Review's private tutoring options have gone on to be admitted to the world's top graduate, business, and law programs, including Stanford, MIT, Cambridge, Johns Hopkins University, Swiss Federal Institute of Technology, the University of Chicago, Northwestern University, the University of Edinburgh, Karolinska Institute, Yale, Harvard, CalTech, the University of Pennsylvania, and elsewhere.
Budapest is home to a fast-paced and ever-evolving business environment, and many internationally respected companies have chosen to base their headquarters in this lively city. We have worked with numerous professionals to help them achieve the GRE score of their dreams, allowing them to excel in their chosen career. Those who live in Budapest understand that it is a competitive job market, making it imperative for your resume to stand out. When it comes to hiring new employees, businesses and firms are more discerning than ever, and there continue to be far more applicants than there are available positions. One of the best ways to craft a resume that cannot be ignored is to attend a leading graduate program, earning a degree from an established university. In order to be admitted to a prestigious program, you will need to have high GRE scores, and Manhattan Review is the industry leader at helping students unlock their potential and achieve their highest goals. We understand the challenges involved with balancing a job while preparing for the GRE, and private tutoring sessions can be arranged around your schedule, whether that means daytime, evening, or weekend sessions. Our tutors are here to help you make the most of your valuable time by streamlining your GRE prep, guiding you to focus on the most important techniques and test-taking strategies.
Whether you intend to remain in Budapest or relocate elsewhere around the world, give yourself the support you deserve to obtain top GRE scores. Manhattan Review is here to be your partner in test preparation, and we can't wait to help you gain admission into the graduate program of your dreams. Contact us today to learn more about our private tutoring options and individualized preparation programs designed specifically for you.
GRE Private Tutoring
Hours package 12 to 48 hours, Personalized 1-on-1 Tutoring, In Person or Live Online
GRE Private Course
12 hours in total, Personalized 1-on-1 Course, In Person or Live Online

Bill put in a lot of outside hours preparing for class and answering questions throughout the week. He really tried his hardest to help us reach our goals. I really really appreciated how dedicated he was to helping us.
- Cheng (This student did GRE tutoring)
Budapest
Primary Course Venue:

Hilton Budapest
Hess András tér 1-3
Budapest 1014, Hungary

NOTE: We do NOT typically have staff at the venue, so email us before visiting the venue.
Meet a Budapest GRE Tutor: Maddie F.
Maddie has been teaching GRE prep courses and offering private tutoring in Budapest since 2016. A native of Dallas, Texas, she grew up fascinated by human behavior. "I wanted to know everything about how the brain works," she recalls with a smile. "The concept of learning, and how we're all able to do it but in different ways, was endlessly interesting to me." Maddie received a bachelor's degree in sociology from Texas A&M University, then went on to obtain a master's degree in education from the University of Southern California. She spent three years teaching high school students with diverse educational needs and received specialized training in teaching neurodiverse youth, particularly those diagnosed with dyslexia.
Maddie was offered a position as a secondary school teacher at a large school in Budapest, and even though she had never lived outside of the United States before, she jumped at the chance, eager to take her career overseas and learn more about the world around her. Maddie joined Manhattan Review shortly after moving to Budapest, as she was "looking for another way to help make a difference in a student's life…and what's more life-changing than getting into the graduate school program of your dreams?"
Maddie's students appreciate her passion for teaching and love how she uses videos, drawing, and even acting to ensure challenging concepts can be thoroughly grasped and understood. Particularly in her private tutoring sessions, she makes a concerted effort to understand how a student learns, allowing her to tailor the course material to their personal strengths. Her students have excelled on the GRE, earning places in prestigious programs around the world, and they credit their time with Maddie as playing a significant role in their success. When she is not teaching or tutoring, Maddie is often traveling, making the most of living in such a centrally located city; since moving to Budapest, she's visited a number of countries in Europe, as well as Egypt and Morocco and one day plans to visit Kenya for a photo safari.
Our Books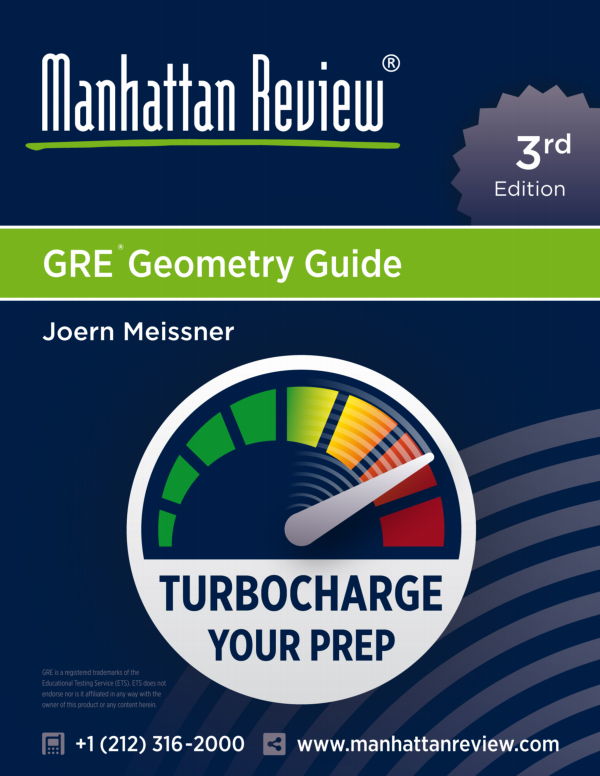 As Seen In