Best LSAT Test Prep Courses in Budapest (Hungary)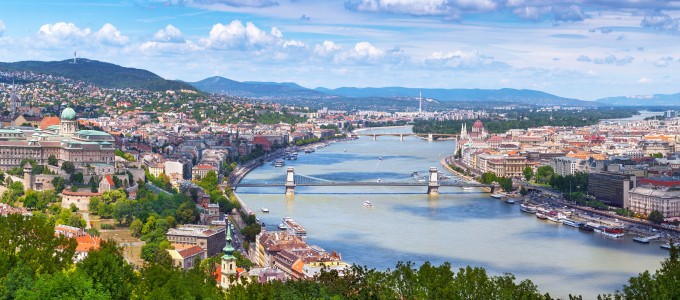 At Manhattan Review, we understand preparing to take the LSAT can be intimidating, if not completely overwhelming. The Law School Admission Test (LSAT) is the examination you must pass to attend law school, and we've broken down this complex test in ways that allow our students to obtain top LSAT scores. We offer multiple types of LSAT preparation courses ranging from private tutoring to group classes to interactive online courses. For those students seeking admission to the world's leading law schools, it is imperative to score in the top percentiles on the LSAT. Don't make yourself more anxious by wasting your time piecing together your own curriculum or study plan. Make use of the collaborative knowledge and experience of industry-leading professionals who have helped numerous students get the scores they need to attend the law school of their dreams. Here at Manhattan Review, we have created a unique test prep method, and our instructional services help clients in Budapest gain acceptance to the top law schools in Europe, the United States, the United Kingdom, and beyond.
Manhattan Review has been offering world-class course materials and pairing students with the most accomplished instructors since 1999. Our experienced and personable instructors help students score in the highest percentiles on the LSAT, working with clients who have recently graduated university all the way to employees at internationally recognized companies seeking to take their career to a higher level. We are proud to be Budapest's most results-driven, comprehensive, flexible, and international student-friendly resource for LSAT preparation. Whatever your preferred style of learning, we have an option for you. We offer traditional prep courses in-person and on-site in Budapest, as well as individualized private tutoring and online programs.
High LSAT scores open important doors for those eager to begin their legal careers or who wish to expand their success and take their careers to the next level. The LSAT is designed to assess the skills required for the first year of law school. These skills include reading comprehension, reasoning, and writing. LSAT scores fall in a range between 120 to 180, with the median score being approximately 152. A median score, however, will not be enough to secure acceptance to a top-tier law school, and competitive scores generally fall in the 160s to 170s. The Law School Admission Council (LSAC) is the organization responsible for the administration of the LSAT, and they regularly track and report statistical information about those who take the test, analyzing their information as a whole while also dividing test-takers into subgroups. According to the LSAC, among the most respected law schools, successful applicants have an LSAT score in the 170s. In order to be competitive for the highest-ranking law schools, it is necessary to do well on the LSAT. At Manhattan Review, we can help you master the different sections of the test, improving your reading comprehension and reasoning abilities, as well as strengthening your critical writing skills.
We offer test preparation for students attending or recently graduated from university, as well as professionals established in their employment but looking to improve their skills and take their career further. Our courses are offered both in-person and online, during the day or evening hours to suit your particular needs. Our LSAT students consistently obtain the highest scores on this exam and are regularly admitted to the best law schools around the world, including Harvard, Oxford, Yale, the London School of Economics and Political Science, Stanford, Cambridge, University College London, the University of California at Berkeley, the National University of Singapore, the University of Southern California, Vanderbilt University, the University of Texas at Austin, Georgetown University, New York University, and elsewhere.
Manhattan Review created LSAT prep courses for students seeking the highest possible scores on this exam. If you want to attend one of the world's leading law programs, make your application stand out with a stellar score that immediately sets you apart from other applicants. We have deconstructed the LSAT to create a comprehensive study guide that is unparalleled in the test-prep industry, and we're pleased to offer services to students in Budapest.
Budapest students know that in the city's evolving and dynamic marketplace, you need every advantage you can get, and having a world-class resume allows you to live and work wherever you like. It is not enough anymore to simply have attended law school. You need to attend the best law school possible, giving yourself a competitive advantage when it comes to being hired for the job of your dreams. Attending law school is not only about going to classes, completing assignments, and participating in mock trials…it's about the quality of the instruction you receive and the connections you establish with professors and classmates alike. Whether you plan to practice law in Budapest or relocate your legal practice elsewhere, Manhattan Review is ready to help you gain admittance to the law school of your choice.

Hello, I just wanted to let you know that the current class that i am taking is really helping my studies. George has been a great help and I thank you for fitting the class into my busy schedule.
- Simone (This student prepared for the LSAT with us)
Budapest
Primary Course Venue:

Hilton Budapest
Hess András tér 1-3
Budapest 1014, Hungary

NOTE: We do NOT typically have staff at the venue, so email us before visiting the venue.
Meet a Budapest LSAT Tutor: Emily F.
Emily was born in Paris but moved to the United States with her family when she was three, and while she grew up proud of her cultural heritage, she was also excited to embrace the spirit and opportunities in her new home. "Growing up in New York City, there was always something exciting happening," she remembers, "and I just loved the energy of it." Emily's parents were both entrepreneurs, and she recalls watching them spend hours completing paperwork to apply for trademarks, patents, and other forms of legal protection for the products they created, as well as the intellectual property they possessed. "I've always had a very strong sense of fairness," she admits, "and from an early age I was really interested in helping people protect what belonged to them."
Emily attended Syracuse University, obtaining a bachelor's degree in international relations, and working as a tutor in the school's Center for Learning and Student Success. She then spent a year completing an internship in international commerce at a small company owned by a family friend in Zurich before returning to the United States and attending law school at New York University. Upon graduation, she was offered her dream position with a firm in Budapest focusing on patent and intellectual property law. While Emily loved her legal work, she found that she missed connecting with students and helping them reach their own dreams, prompting her to join Manhattan Review as a tutor shortly after relocating to Budapest. Emily's LSAT prep courses fill up almost as quickly as she can announce them, and her straight-forward and comprehensive approach to breaking down the exam have won her rave reviews from students.
When she isn't teaching to a packed room or protecting the rights of entrepreneurs, Emily often visits her extended family back in Paris or hosts them in her apartment on the banks of the Danube. She is working on improving her Hungarian and enjoys playing the violin when she isn't rooting for her beloved New York Yankees.
Our Books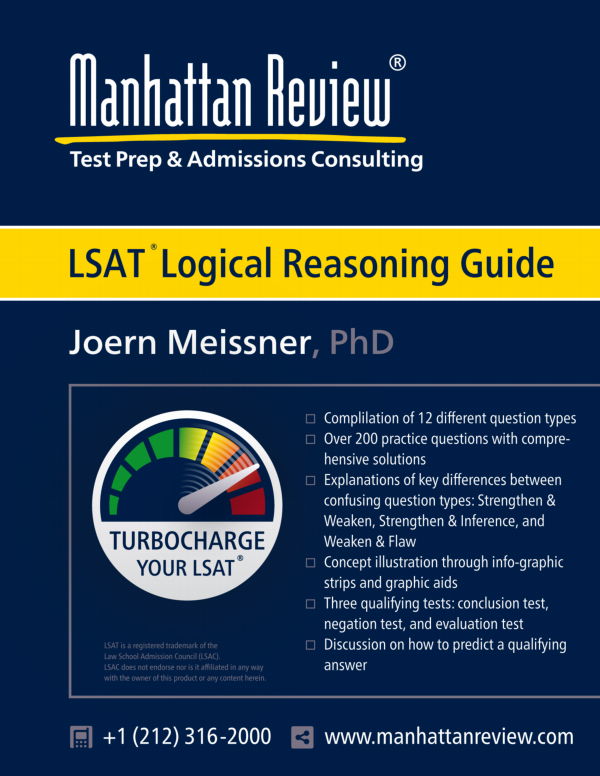 As Seen In