SAT Private Tutoring in Budapest (Hungary)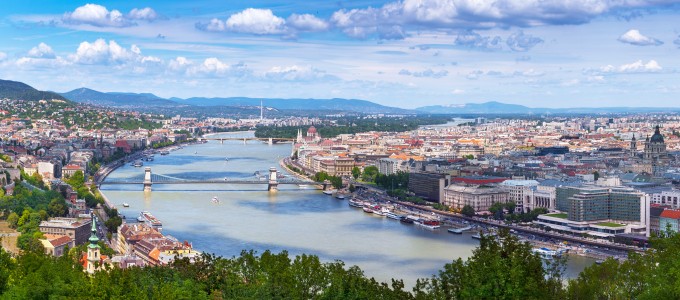 Many students are able to learn successfully in large group formats and prefer being around others as they seek to master important material. Other students, however, know they learn best through direct engagement and the individualized attention that comes from working in a one-on-one setting. If you know personalized attention and feedback are necessary for your test-taking success, we invite you to contact us to see about finding the right SAT tutor for your test preparation needs. Our highly skilled instructors are right here in Budapest waiting to work with you. Every student who partners with Manhattan Review receives access to our state-of-the-art and industry-leading resources, each one carefully designed to produce high scores on the SAT. By partnering with us, you ensure yourself access to the most effective standardized test preparation available in and around Budapest. We provide all of our students with the tools and strategies they need to excel on the SAT, ultimately gaining admittance to the college or university of their dreams. Those who complete our preparation programs consistently obtain acceptance to the most prestigious institutions of higher education in the United States, the United Kingdom, Europe, and elsewhere around the world.
Since 1999, Manhattan Review has been the leading SAT preparation resource for students in Budapest. For those desiring a customized program of study, we will happily pair you with the perfect tutor for your examination needs. Studying and preparing one-on-one with an experienced tutor can accelerate your comprehension and help you master new test-taking skills, as well as boost your confidence in your own abilities. Our private tutoring options are specifically and thoughtfully crafted for each individual student, taking your unique needs, strengths, and areas of growth into consideration.
One of the most effectives ways to take your SAT preparation to the next level is through working with a private tutor, and we take pairing students and instructors very seriously. Our Budapest-based tutors are world-class instructors, fluent in different languages and familiar with the complexities of the SAT, as well as the knowledge needed to obtain a strong score on this exam. We have retained the services of exceptional tutors with strong educational backgrounds who are dedicated to helping future university students find their own academic success. No two students learn in the same way, so rather than attempting to alter how you learn new material, let us help you obtain the SAT score you need. In each private tutoring session, your tutor will work closely with you to understand where you are in your test preparation before helping you identify your unique learning style, improving upon the strengths you already possess while also sharing effective ways to overcome any areas of weakness that might negatively impact your SAT performance. Our tutors are knowledgeable and friendly, and they know how to help students master our syllabus, allowing you to prepare for the SAT with confidence.
In addition to the aforementioned benefits, working with a private tutor allows you to focus on test preparation at the times that are most convenient for you. At Manhattan Review, we work with a variety of clients, and we understand you have other obligations vying for your time and attention. Working with a private tutor at a time when you are able to be focused makes it easy to develop a test preparation schedule that is convenient for you and works with your current priorities and responsibilities.
Students who live in Budapest know the importance of attending an internationally recognized college or university. There are always more applications received than there are available spots for incoming freshmen, and you need to make your materials stand out in a way guaranteed to make the admissions committee take notice of you and your hard work. It is not enough simply to attend any college these days, as the companies who hire college graduates are more selective than ever. Particularly in a dynamic and forward-thinking city like Budapest, companies want to hire employees who gained admission to a college or university whose name instantly sparks recognition. In order to secure the type of employment you want for yourself, you must consider what will make you most desirable in a competitive job market, and graduating from a prestigious institution of higher learning will always make a favorable impression on potential employers. Our tutors are here to assist and support you, allowing you to make the most of your preparation time by providing everything you need to score in the highest percentiles on the SAT.
Whether you plan to attend a university in Budapest or intend to relocate elsewhere around the world for college, you owe it to yourself and your future to utilize the best test preparation options available, and that preparation begins at Manhattan Review. We are eager to help you get the SAT score of your dreams, and we are committed to partnering with you in all aspects of SAT preparation. Contact us today to learn more about our programs and decide which one is right for you. Together, we will create the private tutoring program to set you up for SAT success.
SAT Private Tutoring
Hours package 12 to 48 hours, Personalized 1-on-1 Tutoring, In Person or Live Online
SAT Private Course
12 hours in total, Personalized 1-on-1 Course, In Person or Live Online

I learned a lot of effective strategies for SAT writing/verbal.
- Taahirah Ali (This student took our SAT preparation course)
Budapest
Primary Course Venue:

Hilton Budapest
Hess András tér 1-3
Budapest 1014, Hungary

NOTE: We do NOT typically have staff at the venue, so email us before visiting the venue.
Meet a Budapest SAT Tutor: Irena T.
Irena grew up used to moving around the world. "My father was in the military," she explains, "and we'd move every two to three years. As a kid, I hated it, because it meant leaving behind new friends, but as I got older, I came to appreciate having the chance to travel so much." Irena spent part of her childhood in Budapest and liked it so much, she was determined to find a way to return. When it came time to begin studying for the SAT, her parents suggested she work with a tutor, and Irena remains grateful for the opportunity this gave her to learn at her own pace, focusing on the areas in which she needed the most help and allowing her to feel confident on exam day. She performed incredibly well on the SAT, earning herself a spot at Yale University, where she obtained her bachelor's degree in art history. She then attended Boston University and earned her master's degree in art history and architecture. During her graduate studies, Irena was offered the opportunity to work as a teaching assistant, and she was routinely praised for her thoroughness and approachability, making her a sought-after resource among students.
After graduating, Irena was thrilled to accept a position as a curator in a respected museum in Budapest. She enjoyed giving lectures and academic talks and realized this was because it reminded her of her time spent teaching and instructing students. "I initially reached out to Manhattan Review because I wanted to get back into teaching," she recalls, "the kind of teaching that makes a difference in a person's life. What could be more life-changing than going to college?"
When she isn't receiving rave review for her SAT prep work, Irena also volunteers as an ESL (English as a second language) instructor at an adult education center in Budapest. Her hobbies include knitting, visiting art museums, studying architecture throughout Europe, and watching television with her friends (and her recently adopted puppy).