TOEFL Private Tutoring in Budapest (Hungary)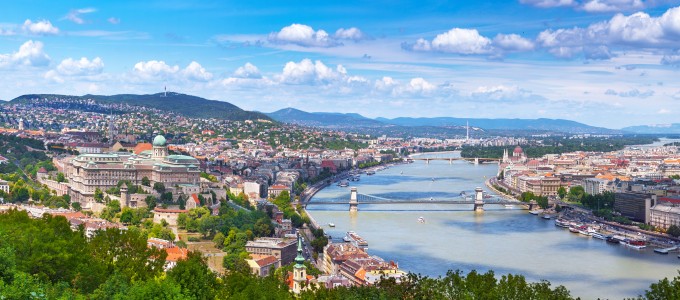 When it comes to learning, no two students master information in the same way. While many students learn best in group formats surrounded by others, certain students prefer to learn through direct interaction with an instructor and do better with the individualized attention available only through private tutoring. If you know personalized instruction allows you to work to your full potential, we invite you to contact us at Manhattan Review to see about working with a tutor for all your TOEFL needs. Our skilled and personable private tutors are excited to help you succeed on the TOEFL, and they know the most effective test-taking tips and strategies to create a custom study program just for you. Every student who works with Manhattan Review receives access to our industry-leading and unparalleled test prep resources, each one carefully and thoughtfully designed to produce the highest scores on the TOEFL. When you partner with us, you can be assured you're receiving the most effective standardized test preparation tools in and around Budapest. We provide our students with cutting-edge exam-taking techniques necessary for exceling on the TOEFL and gaining admission to the highest-ranking English-speaking colleges and universities. Those who work with our private tutors consistently gain acceptance to the most respected and well-known undergraduate programs in the United States, the United Kingdom, Canada, and elsewhere around the world.
Since 1999, Manhattan Review has offered the leading TOEFL preparation resources for students. For those who desire a customized program of study, we will ensure you are paired with the right tutor for your particular examination needs. Working one-on-one with an experienced instructor is a great way to accelerate your learning and can help ensure you master test-taking skills. Private tutoring that takes your unique learning style into account can also significantly boost your confidence, allowing you to feel prepared and ready to do your best on exam day. Our private tutoring options are specifically crafted for each individual student, taking your personal needs, strengths, and areas of growth into consideration.
One of the best ways to take your TOEFL preparation to the next level is by working with a private tutor, and we take the process of pairing students with tutors very seriously. Our tutors are world-class instructors, and many of them live right here in Budapest. They are fluent in English and familiar with the complexities of the TOEFL while also possessing detailed knowledge of exactly what is needed to do well on the exam. We have retained the services of exceptional tutors with strong academic backgrounds who are dedicated to helping future university students achieve their own success. Rather than attempting to change how you learn or altering your preferred learning method, spend your time working with a private tutor and let them take the guesswork out of preparing for the TOEFL. In each private tutoring session, your instructor will work closely with you to fully understand what you need with regards to preparation. Your tutor will help identify your learning style while improving on the strengths you already possess and sharing effective ways to overcome any areas of weakness that might negatively impact your TOEFL performance. Our tutors are both personable and knowledgeable, and they know how to help any student master our in-depth syllabus, allowing you to prepare for the TOEFL in a way that works best for you.
The students who have worked with us to prepare for the TOEFL through private tutoring have consistently received admission into the world's leading undergraduate programs, including Cornell, Columbia University, the University of Chicago, Harvard, Yale, Johns Hopkins University, Oxford, Cambridge, the University of Texas at Austin, the University of Pennsylvania, the University of Washington, American University, Georgetown University, the University of Southern California, the University of California at San Francisco, Stanford, Emory University, the University of Toronto, and elsewhere around the world.
Students who live in Budapest and dream of attending an English-speaking undergraduate program understand the importance of selecting the best college to attend. There are always more college applications received than there are available spots for incoming freshmen, and you need to make your application materials stand out in a way that sets you apart from everyone else. Companies who hire college graduates are more discerning than ever, and in order to obtain the job of your dreams, you will need to demonstrate an impressive academic background. Companies in Budapest and around the world want to hire employees who studied at a prestigious college or university whose name instantly sparks recognition and respect. In order to establish yourself in your preferred career, you must consider what will make you stand out as a prospective employee, and graduating from a world-class institution will always make a favorable impression on potential employers. Our tutors are here to help you gain admission into those world-class institutions, and we are eager to join you on your journey to undergraduate success.
TOEFL Private Tutoring
Hours package 12 to 48 hours, Personalized 1-on-1 Tutoring, In Person or Live Online
TOEFL Private Course
12 hours in total, Personalized 1-on-1 Course, In Person or Live Online

The accent reduction section is very effective.
- Nan (This student took our Columbia Business School Communication and Culture boot camp.)
Budapest
Primary Course Venue:

Hilton Budapest
Hess András tér 1-3
Budapest 1014, Hungary

NOTE: We do NOT typically have staff at the venue, so email us before visiting the venue.
Meet a Budapest TOEFL Tutor: Giorgia E.
Giorgia, originally from Turino, Italy, has been a member of Manhattan Review's Budapest team since 2016. She has a total of nine years of TOEFL teaching experience, previously serving as a classroom instructor and private tutor for Manhattan Review in San Francisco. Giorgia first came to the United States as an undergraduate student. She attended Stanford University, where she obtained a bachelor's degree in English with a minor in psychology. She went on to earn joint master's degrees in English and education from Yale University before obtaining a Teaching English to Speakers of Other Languages (TESOL) certification from the University of Maryland. "Teaching and education are in my blood," she laughs. "When I was a little girl, I would line up my dolls and open a book and pretend they were my students." Giorgia eventually moved on to working with real-life students, and she loves her work, having extensive experience as an educator in the classroom, working as a consultant for educational testing companies, and offering private tutoring to students preparing for the TOEFL.
While Girogia loved her time in the United States, she always knew she would return to Europe, and she helped countless students in Spain, France, and Germany successfully prepare for the TOEFL before settling down in Budapest. Students are drawn to her passion for teaching and appreciate her sincere desire to see them succeed academically. When she isn't supporting future college students, she enjoys spending time with her husband and her two children, and she is also learning to sail.