Best ACT Test Prep Courses in Budapest (Hungary)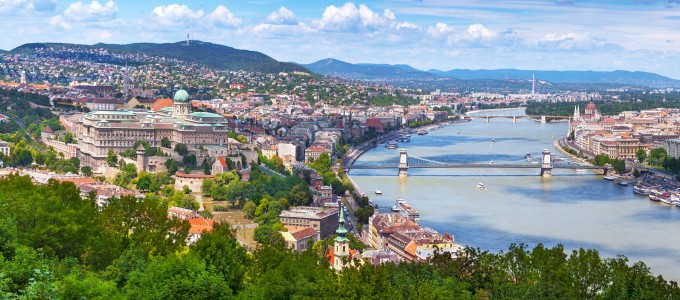 Are you a Budapest-based student preparing to take the ACT? At Manhattan Review, we have all the resources you need to excel when exam day arrives. We have analyzed and deconstructed this complex exam to fully understand every section, and we've used our industry-leading knowledge to create convenient, high-quality ACT preparation courses designed to help you achieve your highest test score. We know preparing to take the ACT can be intimidating, but we also know no student has to prepare for this important exam alone. The ACT is a standardized test used for admission into the most established and respected colleges and universities, and we are proud to have created unique preparation courses that allow our students to obtain top ACT scores.
Manhattan Review offers multiple types of ACT prep courses ranging from private tutoring to group classes to interactive online courses. For those students seeking admission to the most prestigious colleges, it is necessary to score in the top percentiles on the ACT. While this can be challenging, there's no need to stress or overwhelm yourself attempting to piece together your own preparation program…make use of the knowledge and experience of our respected tutors and let the brightest minds in the industry help you the same way they've helped countless other prospective university students. At Manhattan Review, we have retained the services of the most sought-after tutors in Budapest, and we have partnered with them to create a unique test preparation method that has helped our clients gain acceptance to the top universities in the United States, the United Kingdom, Europe, and elsewhere.
Since 1999, Manhattan Review has been offering world-class test preparation instruction and pairing students with the most accomplished tutors. Our personable and experienced instructors help students just like you score in the highest percentiles on the ACT, breaking down complicated test concepts and sharing test-taking tips and techniques designed to help you improve your score. We are pleased to offer Budapest's most flexible, results-driven, and international student-friendly resource for ACT prep. Whatever your learning style and whatever your preparation needs, we have an option for you. We offer traditional test preparation courses in-person and on-site in Budapest, as well as individualized private tutoring programs and online interactive courses.
Attending a respected college or university opens important doors for students just beginning their academic and professional journeys, and where you attend college has the potential to impact you for years after graduation. The ACT is intended to reflect what students learned during high school and is composed of four multiple-choice tests—English, mathematics, reading, and science—as well as an optional writing portion. The English section requires a student to revise and edit a provided text; in addition, short essays in various genres offer rhetorical situations that must be considered before appropriate responses are selected. The mathematics section of the ACT assesses a student's knowledge of basic formulas and computational skills. The reading section is designed to measure a student's ability to closely read a passage, engage in logical reasoning about the passage using evidence, and combine information from multiple sources to produce specific answers. Skills such as locating and interpreting details, understanding the sequence of events, determining the meaning of context-dependent words, and analyzing claims and arguments are all assessed. The science section of the ACT measures skills required to understand and work in the natural sciences, including interpretation, analysis, evaluation, and problem-solving, to name a few. The score range for each of the four required tests is 1 to 36. A composite score is created by taking the average of the four test scores and rounding it to the nearest whole number. In general, a "good" ACT score is any score falling at or above the 75th percentile, which equates to a composite score of 24. It must be stated that a "good" score is not nearly strong enough to gain admittance into a leading college or university, and among the most selective institutions of higher education, incoming students routinely obtain a composite score in the range of 33 to 35. In order to be considered a competitive applicant among the leading colleges, it is imperative to demonstrate a strong performance on the ACT.
The ACT is an established part of applying to undergraduate programs, and Manhattan Review offers preparation courses designed to help you perform with knowledge and confidence on exam day. Our courses are offered in-person as well as online, and our tutors and instructors offer various meeting times, ensuring there is always a course available to best suit your needs. Our students consistently obtain the highest ACT scores and are regularly admitted to the best colleges and universities around the world, including New York University, Harvard, Yale, CalTech, MIT, Johns Hopkins University, the University of Chicago, Columbia University, the University of Southern California, Dartmouth, Cambridge, the University of California at Los Angeles, Oxford, Stanford, the University of Pennsylvania, Cornell, Northwestern University, Princeton, the University of Melbourne, the University of Toronto, and elsewhere. If you want to attend a leading university, make your application stand out with a score that will immediately gain attention and impress members of the admission committee. We are pleased to offer preparation services to help students in Budapest excel on the ACT.
Budapest
Primary Course Venue:

Hilton Budapest
Hess András tér 1-3
Budapest 1014, Hungary

NOTE: We do NOT typically have staff at the venue, so email us before visiting the venue.
Meet a Budapest ACT Tutor: Chloe D.
Chloe spent her childhood in a small Wisconsin town halfway between Madison and Milwaukee. Growing up as part of a large, tight-knit family, she chose to attend the University of Michigan to remain close to loved ones. Always a hard-working student, Chloe took honors and advanced placement classes in high school while also being active in her school's photography club, volunteering at a local foodbank, and organizing fundraisers for the high school hockey team. Even with such an impressive resume, she still worried about gaining acceptance to her top choice college, which led her to work with a local tutor to ensure she was ready to do her best on the ACT. Chloe did so well, she ultimately performed in the top 1% of test takers, allowing her to attend her dream school with a generous scholarship that helped offset what would otherwise be a financial challenge for her dairy-farming parents.
At the University of Michigan, Chloe obtained her bachelor's degree in political science. "I loved learning about legislation, laws, and most importantly, how to reach voters about important issues." She went on to attend graduate school at Northwestern, completing a master's degree in international relations. Never one to venture too far from home, Chloe surprised her family, as well as herself, when she accepted a job in Budapest. "I was terrified of moving overseas," she admits, "but the job was just too perfect to pass up." During her time in graduate school, Chloe began working for Manhattan Review, helping other future college students prepare for the ACT, and she was relieved she could continue this work after moving to Budapest. "Having a local branch of Manhattan Review in a new city made me feel less nervous," she recalls, "like I still had part of my old, familiar life with me when everything else was so new."
Chloe quickly settled into her new home and now can't imagine living anywhere else. "I love the energy of Budapest," she smiles, "and there's always something to go see or do." She's helped hundreds of students begin their own college success stories, starting with earning an outstanding score on the ACT, and when she isn't working in city politics or tutoring eager learners, she can be found jogging, ice skating (in the winter months), and learning to oil paint.
Our Books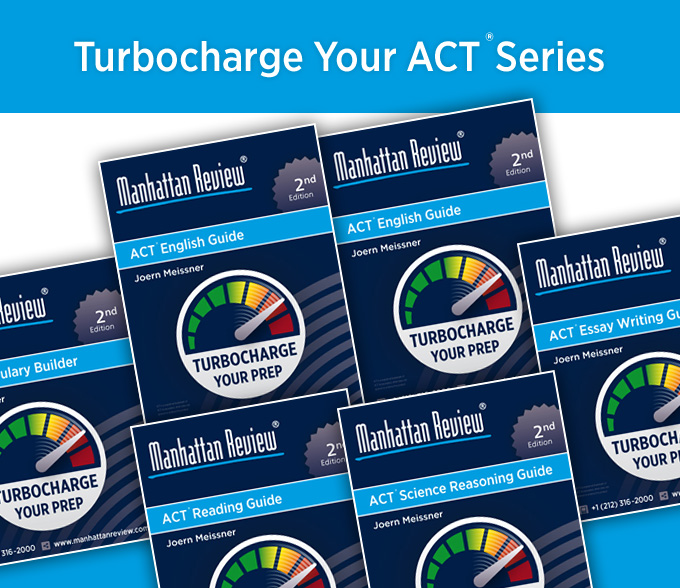 As Seen In