ACT Private Tutoring in Budapest (Hungary)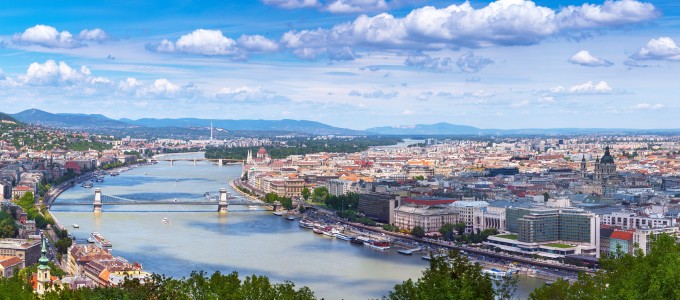 While many students have no trouble learning successfully in large groups, the classroom style of instruction does not work for everyone. Certain students know they grasp and retain information best through direct, one-on-one engagement and the personalized attention that is only available through working with a private tutor. If you know individualized attention and feedback are necessary for your academic success, we encourage you to contact us to see about connecting with the right ACT tutor for you. Our Budapest tutors are highly skilled and eager to help you achieve your academic dreams. Every student who partners with Manhattan Review receives access to our cutting-edge and industry-leading resources, each one thoughtfully and intentionally designed to produce high scores on the ACT. By working with us, you ensure you have access to the most effective standardized test preparation courses in and around Budapest. Those students who complete our preparatory programs consistently obtain acceptance to the most prestigious and well-known colleges and universities in the United States, the United Kingdom, Europe, and elsewhere around the world.
Manhattan Review has been the industry leader in ACT preparation since 1999, and we are pleased to offer the services of knowledgeable and experienced tutors in the Budapest area. For those students desiring a customized study program, we will pair you with the perfect tutor for your specific examination needs. Studying and working one-on-one with a skilled tutor who knows the details of the ACT can accelerate your learning and help you master new test-taking strategies and techniques, as well as boost your confidence in your own test-taking abilities. Our private tutoring programs are carefully crafted for each individual, taking your unique needs, strengths, and areas of growth into consideration when creating a prep course just for you.
One of the most effective and efficient ways to take your ACT preparation to the next level is by working with a private tutor, and we are experts at pairing each student with just the right instructor. Our tutors are world-class instructors, familiar with the intricacies of the ACT, as well as skilled at sharing their knowledge of how to perform exceptionally well on this exam. We have retained the services of the brightest tutors with strong academic backgrounds who are dedicated to helping future university students secure admission to the college of their dreams. No two students learn in exactly the same way, so rather than trying to change how you learn, spend your time working with someone who supports your learning every step of the way. In your private tutoring sessions, your tutor will work closely to understand your learning style, improving upon the strengths you already possess while also helping you overcome any areas of weakness that might negative impact your ACT performance. Our tutors are knowledgeable and friendly, and they know how to help you master our unique syllabus, allowing you to prepare for the ACT with confidence.
One of the benefits of private tutoring is that study sessions can be scheduled at times that are convenient for you, whether you prefer afternoons, evenings, or weekends. Here at Manhattan Review, we work with a wide variety of clients, and we understand you have obligations competing for your time and attention. Working with a private tutor on your schedule makes it easy to focus when you're at your best, ensuring you are learning and retaining the necessary information to obtain a top score on the ACT.
Budapest students know the importance of attending an internationally recognized college or university. There are always more applications received than there are available spots for incoming freshmen, and you must make your application stand out in a way that will differentiate you from other applicants. It is not enough to simply attend any college these days, as the companies seeking to hire college graduates are more selective and discerning than ever. Especially in a dynamic and cosmopolitan city like Budapest, companies want to hire the best and brightest employees who attended a prestigious college or university whose name sparks instant recognition. In order to obtain the type of employment you want for yourself, you need to consider what will make you most desirable in a competitive job market. Graduating from a respected institution of higher learning will always make a positive and favorable impression on potential employers. Our private tutors are here to assist you, providing everything you need to secure a top score in the highest percentiles on the ACT, ultimately securing yourself a spot in a top-tier undergraduate program.
Whether your plans involve attending a university in Budapest or relocating elsewhere to pursue learning, make the most of the best preparation programs available today and contact Manhattan Review. We are excited to help you obtain the ACT score you need to attend the college of your dreams, and we are committed to partnering with you across all aspects of test preparation. Contact us today to learn more about our private tutoring options and courses to decide which one is right for you. Together, we can create the tutoring program that best fits your test preparation needs, setting you up for ACT success.
ACT Private Tutoring
Hours package 12 to 48 hours, Personalized 1-on-1 Tutoring, In Person or Live Online
ACT Private Course
12 hours in total, Personalized 1-on-1 Course, In Person or Live Online
Budapest
Primary Course Venue:

Hilton Budapest
Hess András tér 1-3
Budapest 1014, Hungary

NOTE: We do NOT typically have staff at the venue, so email us before visiting the venue.
Meet a Budapest ACT Tutor: Stavros R.
Stavros (or "Stav" to family, friends, and students) has been an ACT prep tutor and classroom instructor with Manhattan Review for almost 10 years. Stavros moved to Chicago from Greece with his parents and grandparents when he was six, and while he quickly became enamored with certain aspects of his new home, he never was quite able to enjoy the chilly Chicago winters. "I stayed inside and played a lot of video games," he recalls with a laugh. "My mother would try to get me to do other things, but I told her if I was going to design video games one day, I needed all the experience with them I could get!" Stavros never lost his love of gaming, but he also understood the importance of a high-quality education. "One area where I did take my mother's advice was in working with a tutor to prepare for taking the ACT," he grins. "I tend to get easily distracted, and sometimes I have trouble knowing where to begin, but none of that mattered working with a tutor because they understood how I learned and helped me master test-taking strategies that were best for me."
Stavros performed so well on the ACT that he was accepted at the University of Southern California, and he loved having the chance to live in a warm climate while pursuing his bachelor's degree in graphic design. Upon graduating, he was offered numerous positions with impressive corporations, but he ultimately chose to move to Budapest, accepting a job with a company focused on using the latest technology to create cutting-edge graphics for role-playing video games. Stavros promised his mother he wouldn't sit staring at a screen all day, and after he had numerous interns and colleagues at his company praise his instructional skills, he applied for and was offered a position with Manhattan Review.
Stavros quickly became a fixture at our Budapest office, and his outgoing personality and gregarious nature have made him a favorite among students. When he isn't developing stunning graphics or helping future college students prepare to ace the ACT, he enjoys visiting extended family in Greece, working on his "almost-functional" motorbike, and laughing over espressos in cafes with friends.
Our Books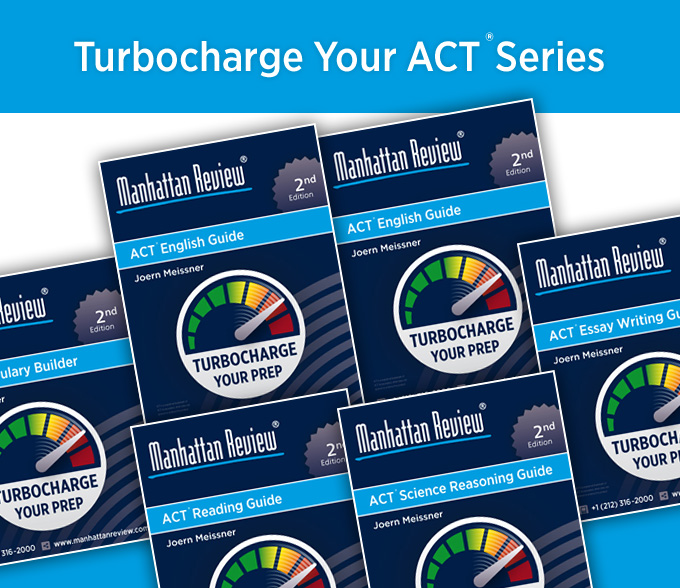 As Seen In