Best GMAT Test Prep Courses in Budapest (Hungary)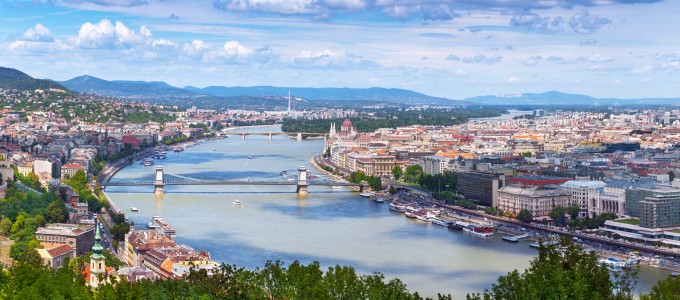 At Manhattan Review, we've broken down the complex Graduate Management Admission Test (GMAT) to create prep courses that produce top scores. We offer several types of GMAT courses in Budapest, including private tutoring, group classes, and online interactive courses. For students preparing to apply to competitive MBA programs in the United States, the United Kingdom, Canada, and elsewhere, it is imperative to obtain top percentile scores on the GMAT. Don't waste your time trying to piece together your own study plan; instead, use the collective knowledge and experience of professionals who have helped countless students obtain the scores they needed to secure admission to some of the best programs in the world. At Manhattan Review, we have a unique test prep method, and our tutoring services help clients in Budapest get admitted into the top higher education programs in Europe, the United States, the United Kingdom, and beyond.
Since 1999, Manhattan Review has been offering world-class materials and pairing clients with the best instructors in the business to help students achieve the highest percentile points on the GMAT. Our dynamic and personable instructors have mentored a variety of clients, from students who recently graduated university to employees at Fortune 500 companies seeking to take their education to the next level. We are happy to offer Budapest's most flexible, results-driven, and international student-friendly resource for GMAT preparation, available in formats to suit every individual. Whether you prefer to participate in a traditional prep course or individual tutoring offered on-site in Budapest, or prefer the flexibility of interactive online instruction, there is a place for you with Manhattan Review. Manhattan Review offers individual and group GMAT preparation, as well as in-person and online sessions. For those with busy professional lives, we also offer weekend courses. Our GMAT students consistently obtain high total and sectional GMAT scores and are regularly admitted to the best business schools around the world, including IE Business School, the University of Texas at Austin, INSEAD, Oxford, Harvard, IESE, Duke, Georgetown University, the University of Pennsylvania, Northwestern University, Stanford, the University of California at Berkeley, the London Business School, and elsewhere.
At Manhattan Review, we hire the best instructors in Budapest, then hand them the industry's best GMAT course syllabus, giving them a tried-and-true format to follow when helping individual learners master the skills needed to excel on the GMAT. Our knowledgeable and friendly instructors are eager to help you master new and effective test-taking skills and are familiar with all aspects of the GMAT, ensuring you are receiving quality instruction designed to improve your GMAT score and allowing you to take the test with confidence.
High GMAT scores open new doors for students and professionals eager to take their success to the next level. The Graduate Management Admission Council (GMAC), the organization responsible for the administration of the GMAT, tracks and reports statistical information about test-takers, studying them as a whole while also dividing them into subgroups. Total GMAT scores range from 200 to 800, and roughly two-thirds of test-takers will score between 400 and 600. According to the available statistics, the mean GMAT total score for all test-takers is 574. Top business programs around the world require very high GMAT scores. For example, the University of Texas at Austin, repeatedly ranked as one of the best business schools in the world, regularly has an incoming first-year class with average GMAT scores falling in the range of 650-740. When preparing your application to the business program of your dreams, ensure you stand out from the competition and make your materials shine. Raise your GMAT scores to the top percentile and choose which of the world's business programs is right for you.
Budapest students know that in today's competitive marketplace, it is imperative to study at a top-ranked institution of higher education, a necessary part of building a world-class resume that will allow them to live and work anywhere they like. Earning an MBA is not just about attending classes and completing assignments…it's about the quality of the instruction you receive and the real-life relevancy of the assignments you complete. Companies are more discerning than ever and have their pick of the best applicants from around the world. In order to be considered for a desirable position, you will need to possess the credentials to make hiring managers take notice of you and ultimately offer you employment where you can achieve your personal and professional dreams.
Whether you plan to stay in Budapest's evolving and exciting marketplace or relocate elsewhere, unlock your potential and obtain top GMAT scores. Manhattan Review is ready to be your partner in turning your dreams into goals and helping you achieve them. Contact us to today to see how we can help you gain admittance to the business program of your choice. Find out why we are the industry leader in Budapest GMAT prep by working with one of our talented and accomplished tutors.

I got a 730 (unofficially). A 44 quantitative and 47 verbal. Interestingly, my score on the verbal side went up on each practice exam and the actual exam, while my math score was exactly the same every time, even though I studied much harder for the math because I found it more difficult than the verbal.
- Ian (This student took our New York GMAT classic course)
Budapest
Primary Course Venue:

Hilton Budapest
Hess András tér 1-3
Budapest 1014, Hungary

NOTE: We do NOT typically have staff at the venue, so email us before visiting the venue.
Meet a Budapest GMAT Tutor: Tierney O.
Tierney is a native of Seattle, Washington, and while she will always love the Pacific Northwest, she knew she eventually wanted to live someplace with "a little less rain and a little more sun." Tierney completed her bachelor's degree at the University of Washington, specializing in psychology and the study of human behavior. Upon graduating, she moved to Southern California and obtained a master's degree in education from the University of California at Los Angeles (UCLA). She spent two years teaching inner-city children at a high school in Los Angeles and this experience led her to return to UCLA, obtaining a second master's degree in business administration to better serve teens and their schools. Tierney took preparing for the GMAT quite seriously, attending group prep courses, reading books, and taking practice exams on a schedule she set for herself. She has no doubts her impressive score contributed to her acceptance into UCLA's renown business school.
Tierney later had the chance to move to Budapest while working for an educational consulting company, and she joined the team at Manhattan Review shortly after relocating. "Having an MBA opened so many doors for me in my career, and I wanted to combine my love of teaching with my passion for really making a difference in students' lives," she explains. Tierney quickly became one of Manhattan Review's most sought-after instructors, and her group prep courses are regularly full and boast a waiting list. Her students are consistently accepted into highly competitive business program at universities in the United States and several other countries. When Tierney isn't coaching future business leaders, she volunteers at a local animal shelter, the same shelter she adopted her cat from shortly after moving to Budapest. She loves the friends she's made here, and she takes any opportunity she can to enjoy live music.
Our Books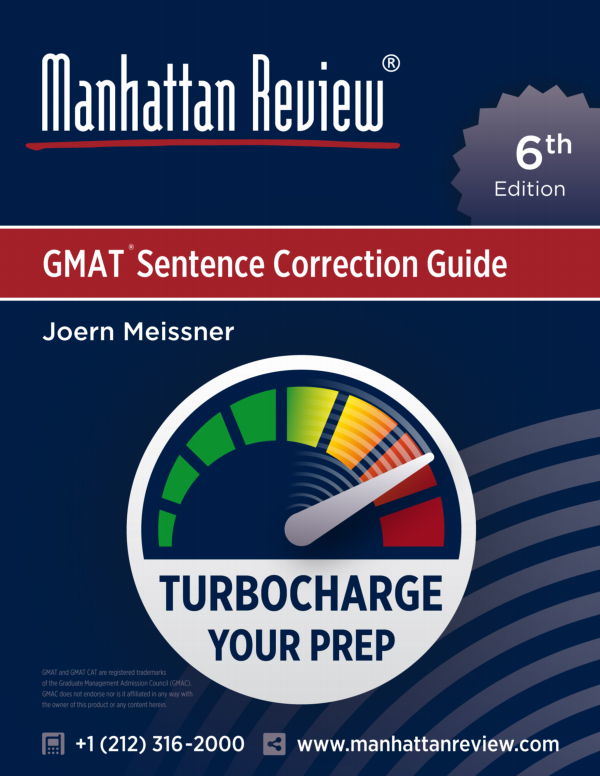 As Seen In